Learn to Design a Container
Container is a collection which help us to store data of different types of data structure.
There are only two types of container in C++/C :
C++ could provide more container but it didn't.
Give a man a fish and you feed him for a day; teach a man to fish and you feed him for a lifetime; knowledge is the best charity;
:)
Here we are gona to design a container which is like array but not the same.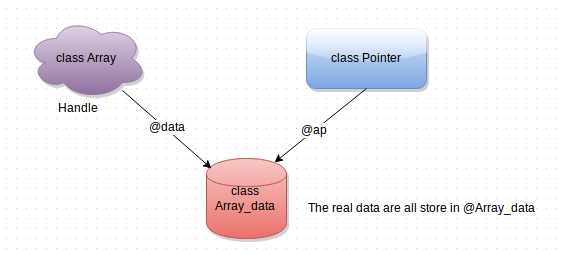 You could find the implementation of this container on my github.
You could test out container by this program.
1

2

3

4

5

6

7

8

9

10

11

12

13

14

15

16

17

18

19

20

21

22

23

24

{

    Array<

int

> *ap = 

new

 Array<

int

> (

10

);

    

    for (int i = 0; i < 10; i++)

    {

        (*ap)[i] = i;

    }

    *p = 42;

    cout << "The size of Array " << ap->size() <<endl;

    cout << (*ap) << endl;

    ap->resize(20);

    cout << "After resize(), the size of Array " << ap->size() <<endl;

    cout << (*ap) << endl;

    return 0;

}
You could also see the output beblow there:

---
Photo by Jason Leaster in ChangDe, China